Opportunity

 
knocks
in different ways.

 

Hopefully this is an opportunity for us to work together. 
makcad started in 2005 as a way for me to work with different clients as I moved from the private to public sector.  I bring the experience of working in pressure situations on big budget projects as well as start-ups who just need a logo to get rolling.  I've had (and continue to have) the privilege of working with other agencies as a subcontractor. This has equipped me to be efficient and smart with how I work. No project is too small or insignificant. When projects require services beyond my skill set, I will pull together talented professionals as needed to get the job done. If you think there's a way for us to work together, reach out and we'll go from there.
Don't Take My Word For It
Here are a few things my client's have shared.
"It has been a great pleasure working with Bobby on the design, development and operation of the Jason Johnson Racing (JJR) website. From our initial meeting through the conceptual design phase, he listened and created innovative designs and solutions that met and exceeded our expectations. They were also able to apply technical solutions in a visually interesting way to create a website for our fans and sponsorship partners to stay on track with JJR at all times. We are pleased to partner with makcad design for our website as they share our commitment to excellence and professionalism. Thank you for being a reliable and supportive business partner!" John Saich - Jason Johnson Racing Team

"Thanks so much for designing such a beautiful website to showcase my floral designs. I am thrilled with how Elegance With Flowers turned out! You took my collection of pictures, thank you notes, and a brief description of my company and designed a website that truly says "wow!" Robin Metz – Owner, Elegance With Flowers

"makcad design has been integral in the success of our non-profit organization, The Hope Express. Not only can they help you to develop a vision, but they have the ability to bring it to fruition. The Hope Express has thrived because of these ideas on how to get the most out of our website, how to target the right audience and by crafting the site to be informational, easy to use and visually appealing. Our site is tied to Facebook, Twitter and makcad has shown us how to add those social media tools in our marketing efforts, something we had no idea could even be done. In addition to building and managing our web-site and social media, Bobby has built a shopping chart to allow us to accept online donations at a minimal cost. We are so fortunate to have makcad as our partner." Connie Angus, Co-founder – The Hope Express, Inc.

Great Results, Good Value, On Time Laura L. Levine – National Jump$tart Coalition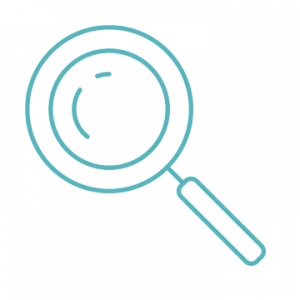 Discovery
A kick-off meeting to learn about your audience, what is needed, and what you hope to gain.  A creative brief and proposal is drafted and approved.


Research
Dig a little deeper to determine the best path forward and what tactics are needed.


Positioning
With a clear understanding of the company's purpose and vision, the messaging and positioning framework is developed.


Design
Let the fun begin.  This is where we get to bring all our ideas to life.


Production
With a design approved, we build out the tactics agree upon.


Launch
Go Live!  Let the world see what we've created. Begin measuring the results.
Experience Matters
Rest Assured, You're in Good Company.
Let's talk about your project.
You made it all the way down here, you might as well go ahead and get in touch.
I welcome the opportunity to work with you or your team.